Getting married is every girl (or guys) dream! Most of us are guilty of having a Wedding Pinterest board before we even get engaged – I know I did!
Fast Forward – you're engaged! Congratulations! Let the ring selfies, Feyonce references and hashtag brainstorming begin. Fast forward again, once the excitement has settled and the reality of wedding planning sinks in the big question is – What happens next? Do all the fun things that you like first, right? Buy a dress? Pick a theme? Pick our bridal party gifts? WRONG!
We're here to help you prioritize your Wedding planning. Step 1 is NOT to buy a dress, this should actually be one of the latter steps of your planning process believe it or not.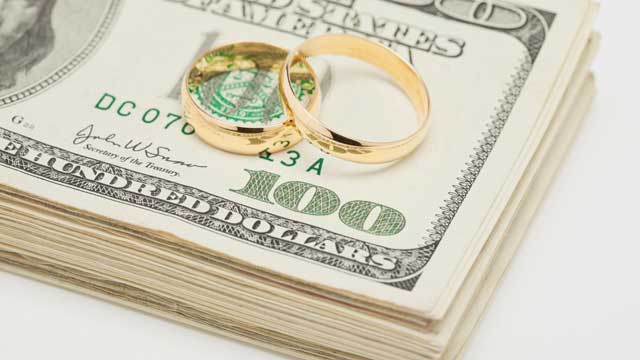 Step 1. Establish your budget – and keep track of your spending
Who's paying for what? Always a popular topic- as this sets the tone for your wedding spending! This depends heavily on how traditional or modern you and your family are.
These days we notice that there are no rules when it comes to who's paying what – we have lots couples paying for their own weddings! And of course weddings funded by both sides of parents, or sometimes only one side.
Discuss with your fiancé what vendors are most important to you and where you are okay with spending more or less money.
Step 2. Pick a Venue for your ceremony and reception.
Consider if our venue has any inclusions as far as a coordinator, tables, chairs, linens, a caterer etc. Some locations are a one stop shop – while some require you to rent everything.
If you have multiple locations, consider Transportation for your guests. If this is not in your budget, everyone can certainly drive themselves. Uber and Lyft are excellent options as well.
Step 3. Food and Wedding cake
This will be a large part of your budget! So be prepared to see some larger numbers than you were expecting. But get options from different vendors! If you let them know your budget they should be able to work with you! There are stations, buffet style, family style and sit down – but not limited to.
Step 4. Bar Service
Open Bar? Cash Bar? Signature Cocktails? Beer and Wine only? There are lots of options to choose from!
Step 5. Guests list
The more the merrier? Keep in mind, the more people you have, the more your wedding will cost. It's good to have an A list – the must have's that you can't imagine not being at your wedding – and a B list – maybe the people you haven't spoken too within the last year.
Step 6. Theme, Décor, Flowers, Lighting
It's good to establish an overall theme for your special day. Color scheme? Lighting & Draping? Lots of flowers? No Flowers? Which Flowers? This is the perfect time to look back at your Pinterest Board.
Step 7. Photography and Videography
Not everyone does both a photographer and videographer, so that is up to you. We suggest taking the time to pick a photographer as they will be side by side with you for a large majority of the day. These will also be the photos you reminisce on for years to come! No pressure!
Step 8. Entertainment
Dj? Band? Violinist? There are lots of options here! If you want a live band but don't have the funds for it, consider having a live musician for your ceremony or cocktail hour.
Step 9. Bridal party
Your Squad! Your besties! Your MVPs. These lucky ladies and gentlemen will be your go to people for some of your planning events.
Step 10. Officiant
Will you have a professional? Or will one of your acquaintances be getting ordained?
Step 11. Wedding Dress
Make sure your phone is fully charged so you can take as many pictures and videos as possible! You may say YES to the dress on your first visit to a bridal shop – but if not, at least you can study all your pictures. This should be ordered about 6 months out.
Overwhelmed with what's in store for your planning process? Keep Calm and Hire a planner!